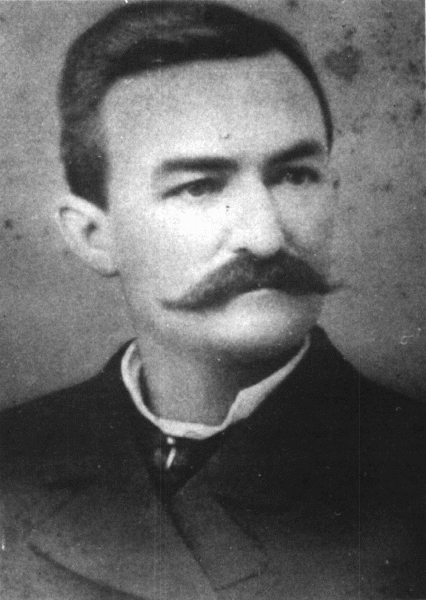 Granville Berkwick Shaw son of John Berwick Shaw and Rebecca Merriman was born 14 Aug 1848 Nunez Island, Louisiana and died 29 Jan 1909 in Abbeville, Vemilion Parish, Louisiana. He married Zulma Marie Bernard 08 Aug 1870 in Abbeville, Vermilion Parish, Louisiana.
His father John Shaw came to Vermilion Parish, Louisiana from North Carolina and became a large sugar planter.
Granville was attend school at Dr. Houston's school in Orange, Texas when the War Between the States started. He promply joined Company B, Selby's Brigade in 1862. He participated in the battles of Mansfield, Pleasant Hill, Yellow Bayou, and other engagements in Louisiana. Following the war he became a carpenter but later became a merchant. He was elected sheriff of Vermilion parish in 1870 and, with the exception of the two years, occupied the office until 1883. In 1888 he ran for the Legislature as an independent and easily defeated the Democratic candidate. He was a noted pistol shot and duelist winning many awards.
The Children of Granville Berkwick Shaw and Rebecca Merriman were
1 — Daisy Josephine Shaw born 02 Aug 1871. Married Armand F. Cool
2 — John Berwick Shaw born 07 Aug 1873 and died 21 Aug 1936. Married Noemie Marie Broussard
3 — Mercedes Marie Shaw born 30 Mar 1878 and died 24 Apr 1966. Married Rene Broussard