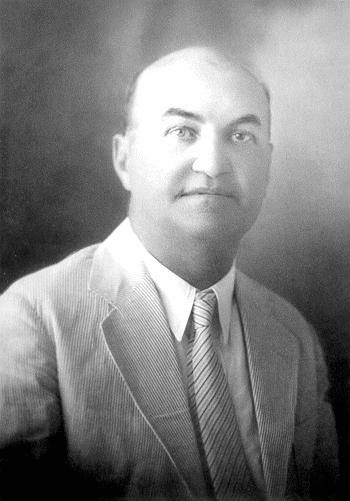 Rene Broussard born 12 Apr 1879 Lake Peigneur, Abbeville, Vermillion Parish, Louisiana the ninth child of Augustin Colomb Broussard and Josephine Elodie Marie LeBlanc. He married Mercedes Marie Shaw daughter of Granville Berkwick Shaw and Zulma Marie Bernard 05 Oct 1898 in Abbeville, Vermilion Parish, Louisiana.
He attended school in New Iberia and New Orleans, Louisiana. After his marriage to Mercedes he moved to Gueydan to work for E.M. Stebbin Hardware and Lumber Company. The company decided to expand to the new community of Kaplan and sent him to manage this store. On 2 May 1902 the Rene Broussards became residences of Kaplan. He was one of the first aldermen and was the second postmaster. Local Businessmen
A few years after moving to Kaplan Ovey Broussard and Rene Broussard bought the Stebbins Company and change the name to Broussard Hardware Company. Rene later opened the Planter's Hardware and was in partnership is several other ventures in Vermilion Parish.
Rene and Mercedes had five children — Andre Rene "Pim" Broussard married, Floyd Bernard "Kin" Broussard, Lucille Marie Broussard died at 2 years, Florence Josephine Broussard married Phedias Wiltz Bordelon, and Ruth "Nookie" Zulma Broussard married Justin John Broussard, Sr..